---
My original concept for the Photo Shop page was to give tips on taking photos of your Staffords, lighting solutions, composition, and posing. Also to delve into "secrets" of making those photos fit your web page, size reduction, scanning, importing, and cropping. I will get to these things but the sections below have caught my attention first. I hope to add links to reviews on photo equipment and how to best utilize the new digital technologies. In the meantime, keep sending your photo contributions to Andrina Morton, or Terry Stewart.
Don't suggest Stafford fun photos because Andrina Morton has that covered like a blanket at the SBT Fun pages.
Terry Stewart
Webmaster StaffordMall.com
---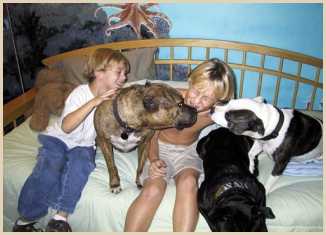 Kidz & Dogz Photo Page

---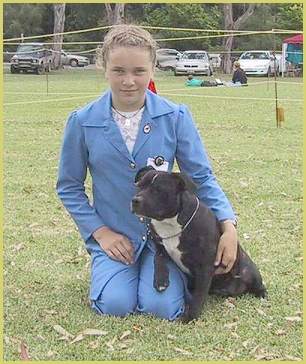 Junior Handlers
---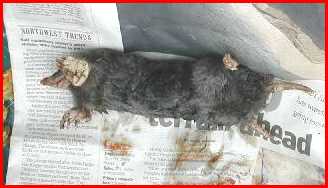 Blood, Guts, and Gophers!
---
I just finished a class on the IWA-HWG web site titled "Creating Web Graphics with Paint Shop Pro." Not wanting to waste six weeks of effort, I have made my classroom pages available to those of you that may want to learn some of the basic techniques for producing graphics for your web site. I have added a link to the page that allows you to produce this water effect without utilizing JavaScript. Now our Staffords can be bird dogs too. :-)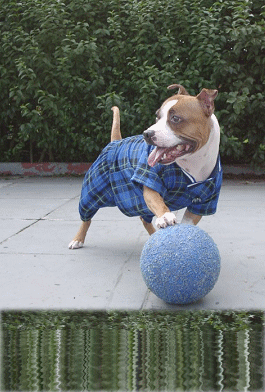 Max playing ball by the pool.
---